I have been going to 24HR fitness for 2 years off and on. I had not really dedicated myself to gainning muscel mass until about 5 weeks ago when I started doing the 300 Workout while drinking NO-Explode (Before Work outs) and 100% Whey Protein (Milkshakes in the mornning and mixed in water after I work out).
Now here is the problem. I cant seem to get my chest to bulk up. I want to have a ripped chest and six pack abs without flexing. I dont want to get really big I just want to look in real good shape.
I have been doing the 300 Workout 3-4 times a week for 5 weeks and it consists of....
Bench Press (2sets x 15reps)
Bar Bell Squat (2 x 15reps)
Pull Ups (2 x 15reps)
Dead lift (2 x 15reps)
Barbell row (2 x 15reps)
Stationary Lunges (2 x 15)
Military press (2 x 15)
DB calf rise (2 x 15)
Band Crunch (2 x 30)
Russian Twist (2 x 15)
Plank (30 seconds)
I need suggestions on what I should take to get to my goal. People tell not to take Creatine because once you top working out you get fat and your muscels start to sag cuz its all water muscel. Can you guys please clarify for me. Also is it true that you will stun muscel growth if you work out every day for example the 300 workout every day?
Here are some pictures.....
Start October 1st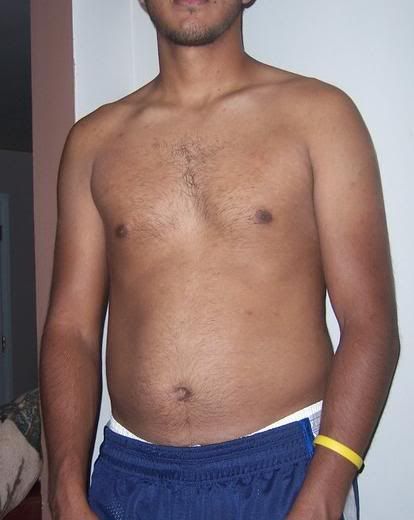 Now November 9th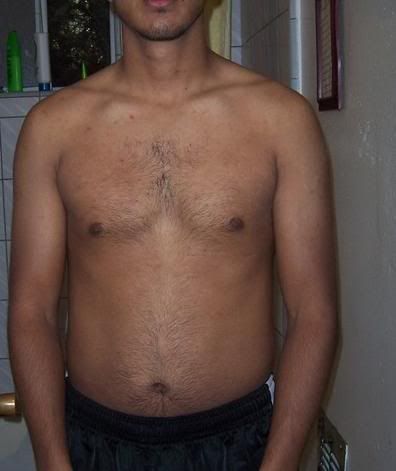 My Goal is to look along these lines
I can see some changes and little muscel increase but I want to get bigger. What should I take and Should continue doing this workout every other day or Every day?